Greenpeace protest halts icebreaker in Oregon
Comments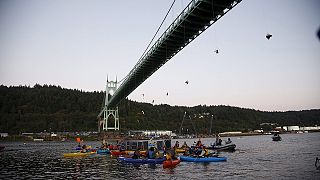 Greenpeace protesters in the US city of Portland have successfully forced an icebreaker to turn back and change course.
The 13 demonstrator stopped the vessel, which is needed by Royal Dutch Shell in Alaska to start drilling in the Arctic.
This is the latest in a string of protests against Shell in the Pacific Northwest region.