Tokyo unveil 2020 Olympics emblems
Comments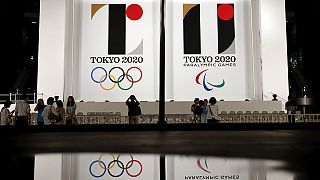 The official emblems for the Tokyo 2020 Olympics were unveiled in Japan's capital exactly five years before the Games begin.
The emblems represent the 'power of the world coming together as one' and have temporarily shifted attention away from the troubled preparations for the Olympic stadium.
It was announced last week the original plans are scrapped due to ballooning costs that prompted public outrage.
New stadium plans are expected for early Autumn.