Kyrgyzstan cancels cooperation agreement with United States
Comments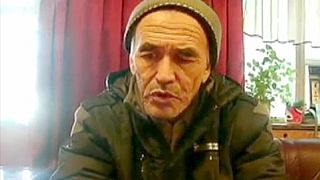 Kyrgyzstan has cancelled a cooperation agreement with the United States after the US awarded a human rights prize to Azimzhan Askarov, an activist serving a life sentence in the former Soviet republic.
Human rights groups have demanded Askarov's release from jail.
The deal granted US personnel connected with aid programmes near diplomatic status.
The dispute comes as Kyrgyzstan moves deeper into Russia's orbit.
Russia already has a military airbase near Bishkek, the country's capital.
Kyrgyzstan's deputy foreign minister Emil Kaykiyev said: "…we think that when some actions are taken against the strengthening of ethnic peace and harmony in our country, and when the resulting situation does not coincide with the national interests of the country, any help from another state loses its value."
The US has given around 2 billion euros worth of assistance since the country's independence "to support and strengthen Kyrgyzstan's democratic transition," it said.
Much of that has been channeled through USAID.
The bilateral agreement will be invalid from August 20.