Key dates in Greece's funding talks with the euro zone
Comments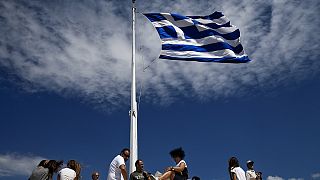 Greece and its euro zone partners formally launched talks on July 17 designed to lead to a third bailout programme for Athens that could total 86 billion euros over three years.
Jeroen Dijsselbloem, chairman of the euro zone's finance ministers, said the negotiations would take four weeks, although he acknowledged that "some call me an optimist". Greece also secured bridge financing of 7.16 billion euros on the same day for a three-month period to tide it over until the bailout package is agreed.
That money will be enough to see it through July, but would not cover payments due in August, notably 3.4 billion euros due to the European Central Bank on Aug. 20. Greek government spokeswoman Olga Gerovasili said Aug. 20 was the final date for an agreement. Assuming agreement on a new set of reforms were reached by then, it would be likely to signed and ratified by some national parliaments in September. Before that, the International Monetary Fund must produce an updated analysis of Greece's debt sustainability.
The IMF has said it can only participate in a programme if the country's debt sustainability is assured in the medium-term. The ECB's banking supervision arm will conduct a comprehensive assessment of the state of Greece's banks after the summer to determine their capital needs. Up to 25 billion euros of the proposed bailout are earmarked for bank recapitalisation and possible resolution. If a deal is ratified in September, a first quarterly review of Greece's progress and economy would be conducted in December. Euro zone countries have agreed to consider debt relief for Greece in the form of "possible longer grace and payment periods" once a first review is concluded positively.
The following are key dates in Greece's funding talks with its euro zone partners, the ECB and the IMF, as well as a list of upcoming payments the Greek government needs to make.