US 'friendly fire' kills at least 10 Afghan troops
Comments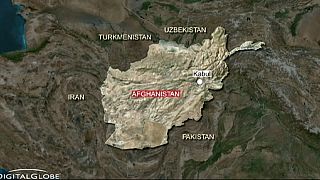 Security officials say 10 Afghan soldiers have been killed by a US airstrike in Logar province, around 50 kilometers south of Kabul. Five others were injured.
Afghan officials said the so-called friendly fire airstrike hit an army checkpoint in an area largely controlled by Taliban insurgents.
A US military spokesman told AFP that they were aware of an incident involving US forces in Logar province. An investigation is underway."
The NATO-led coalition ended its Afghan combat mission last year but some US forces stayed mainly to train Afghan troops.
SInce NATO's withdrawal Taliban attacks on Afghan police and soldiers have increased.
Monday's (July 20) "friendly fire" incident is similar to another one that happened in March 2014 in the same province. Five Afghan soldiers were killed and eight others wounded by a NATO strike.