Deadly blast hits Italian consulate in Cairo
Comments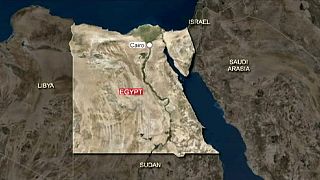 A huge explosion hit the Italian consulate in Cairo on Saturday morning.
At least one person is reported dead and several more injured.
A car bomb was to blame, according to a security official in the Egyptian capital, with reports that attackers had placed a device underneath a vehicle near the building and remotely detonated it.
Huge blast at Italian Consulate in Cairo, at least one killed http://t.co/Sp0s0eyh5hpic.twitter.com/s1QXx8NFNJ

— Hindustan Times (@htTweets) 11 Juillet 2015
The consulate was closed at the time of the attack, at around 6:30 am this morning local time. At least four people are reported hurt.
There was no immediate claim of responsibility.
Two weeks ago, Egypt's top public prosecutor was killed by a car bomb attack in Cairo. And militants affiliated to ISIL attacked several military checkpoints in North Sinai, in the fiercest fighting in the region in years.