Fatal stampede at Bangladesh charity clothes event
Comments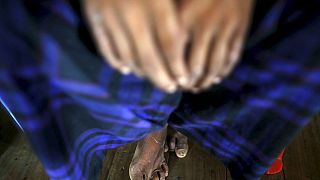 More than 20 people, mostly women and children, have been killed and dozens injured in a stampede at a charity distribution event in central Bangladesh.
Some 1,500 people, many desperately poor, had turned up to receive free clothes in the town of Mymensingh, north of the capital Dhaka.
Six people including the businessman behind the offer marking the Muslim month of Ramadan have been arrested, suspected of failing to ensure security.