Wall Street brings calm to volatile markets amid Greek turmoil
Comments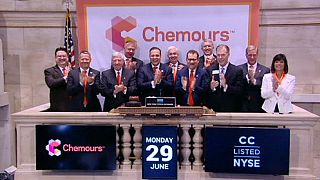 US stocks followed a global lead and fell as Wall Street opened as the weekends events in Greece dented investors confidence.
However, the falls are less significant than early declines in Europe and Asia.
The day may still hold some surprises, however if early trading remains calm and losses keep to a minimum Wall Street may well bring some much needed serenity to a potentially volatile trading day.
Wall Street seen lower as Greek crisis rocks markets http://t.co/l3KC9d6gqU

— Stock News (UK) (@StockNewsUK) June 29, 2015
The Dow Jones is currently down -0.92 of a percent and the NASDAQ opened down
-1.21 percent.
Greece will remain the focus of attention throughout the day as the country is due to repay €1.6 bn to the International Monetary Fund on Tuesday.