Neymar banned from Copa America
Comments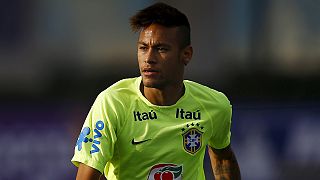 Brazil striker Neymar has been handed a four-match-ban after being sent off at the Copa America tournament in Chile.
The ruling by the South American football federation, CONMEBOL, marks the end of the Barcelona forward's participation in the event.
Neymar received the ban "as a consequence of his dismissal and incidents after" Brazil's match against Colombia in Santiago.
Chilean referee Enrique Osses said the Brazilian striker had waited for him and insulted him.
CONMEBOL also fined Neymar $10,000.