Egypt demolishes Mubarak's party HQ in Cairo
Comments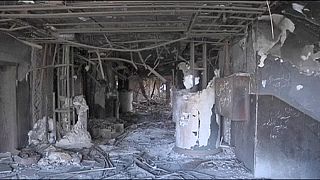 Egypt has begun demolishing the political headquarters of former President Hosni Mubarak.
The concrete tower block symbolised decades of iron-fisted rule has been at the centre of much debate.
While successive governments have discussed plans to knock the building down activists who took part int in the protests which ousted the leader had wanted it preserved as a monument to the uprising.
However the building is to be reduced to rubble over the next three months.