Film about sheep wins Cannes 'Un Certain Regard'
Comments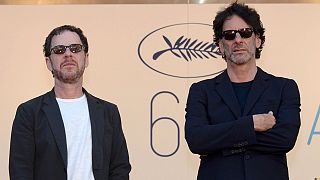 Ahead of the Palm D'or on Sunday night, the Cannes jury have awarded a secondary prize – Un Certain Regard – to an Icelandic film about sheep.
Rams is director Grimur Hakonarson's portrayal of the relationship between farmers and their animals in a remote Icelandic valley.
Jury president Isabella Rossellini said:
"The travel that we took in so many countries, hearing so many voices, that was the best, but Rams (Béliers) was finally the film we settled on."
Meanwhile Justin Kurzel's Macbeth which stars Michael Fassbender and Marion Cotillard was the final competition screening on Saturday.
Frédéric Ponsard, our reporter at Cannes said:
"Every film was viewed by the jury under the presidency of American directors the Coen brothers. They must now deliberate and choose who will receive this year's Palm D'Or. No clear favourite has emerged, although the Italians and Chinese have been rumoured to win- and the awards may yet produce some surprises."