We will not be moved! Resistance to China's urban spread [PHOTOS]
Comments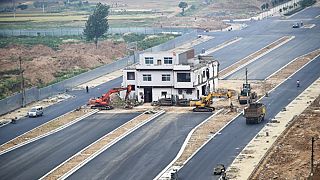 In China, they're known as 'Nail Houses', solitary buildings whose stubborn inhabitants refuse to sell their property to real estate developers. Most argue that the compensation they are being offered is not enough.
These Nail Houses sit incongruously in the middle of motorways, shopping centres, hotel complexes and high-rise apartment blocks, a symbol of defiance against China's urban spread.
These bizarre sights have become more common in China since a law passed in 2007 that forces authorities to prove demolition is in the public interest before privately owned land can be seized. While most property owners lose their court battles against developers and face eviction, some are successful and their homes stand as proud monuments to the resistance of the individual.
(All photos from Reuters unless otherwise stipulated)