The long (and sometimes dangerous) walk to school [PHOTOS]
Comments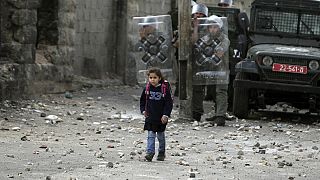 For many children, walking to and from school is not such a simple task.
In areas ravaged by conflict or disasters – both man-made and natural – the road is long and full of obstacles.
Reuters photographers have captured some of these hard but essential journeys.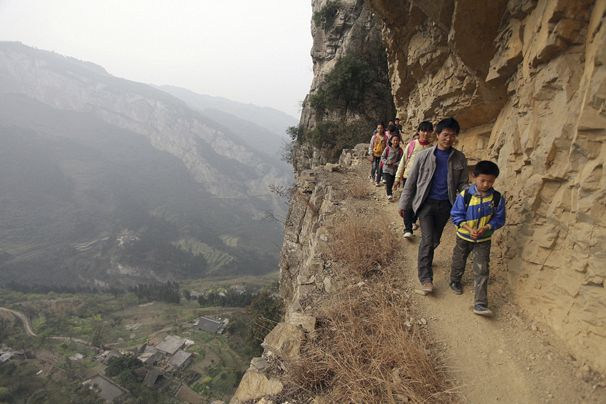 Xu Liangfan, 37, escorts students on a cliff path as they make their way to Banpo Primary School in Shengji county, Bijie city in Guizhou province, China. Located halfway up a mountain, the school has 68 students of whom about 20 live in the nearby Gengguan village. Students from Gengguan have to edge their way along the narrow cliff path, the only available route, to go to class every day. Picture taken March 12, 2013.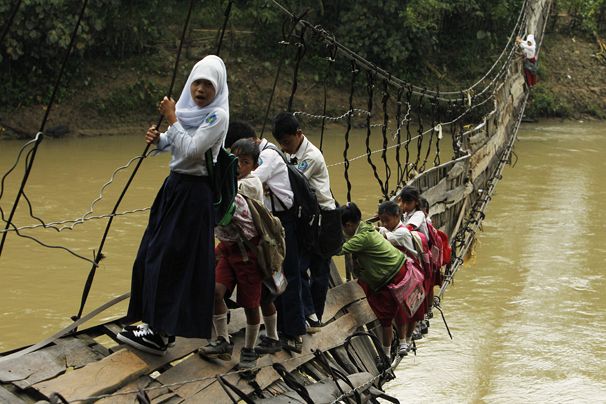 Students hold on to the side steel bars of a collapsed bridge as they cross a river to get to school in Lebak, Indonesia. Flooding from the Ciberang river broke a pillar supporting the suspension bridge, which was built in 2001. Sofiah, a student crossing the bridge, says she will need to walk for an extra 30 minutes if she were to take a detour through another bridge

REUTERS

/Beawiharta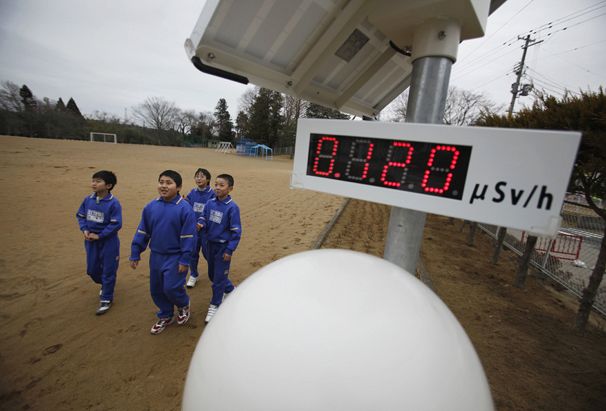 Students walk near a geiger counter, measuring a radiation level of 0.12 microsieverts per hour, at Omika Elementary School, located about 21 km from the Fukushima Daiichi nuclear power plant in Japan. The elementary school, the nearest one located to the crippled nuclear power plant, had 205 students before the March 11, 2011 disasters. However, only 91 students remained following its reopening on October 17, 2011.

REUTERS

/Toru Hanai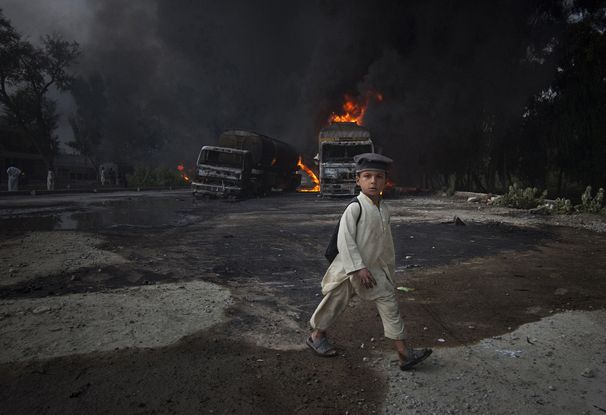 A school boy, carrying a backpack, walks past burning fuel tankers along the GT road in Nowshera, located in Pakistan's Khyber-Pakhtunkhwa Province October 7, 2010.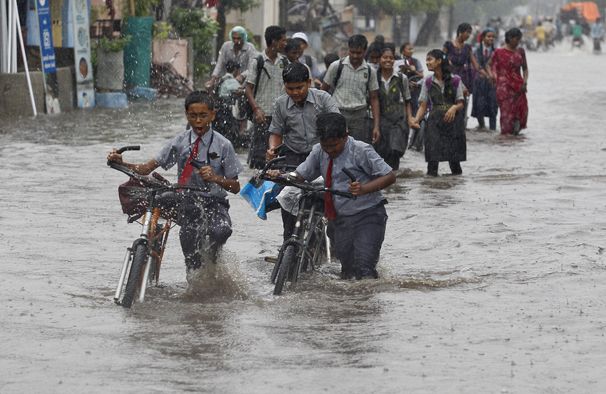 Schoolboys push their bicycles through a flooded road after heavy monsoon rains in the western Indian city of Ahmedabad July 4, 2013.

REUTERS

/Amit Dave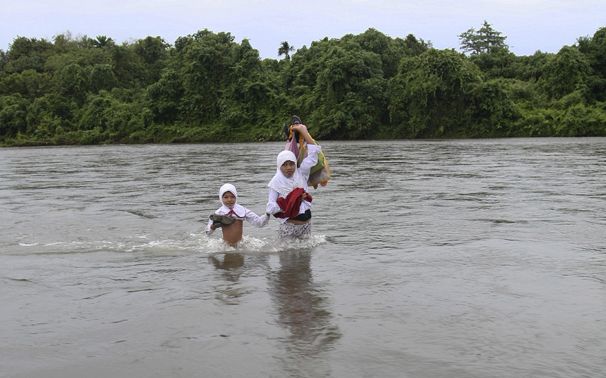 Elementary school girls cross a river to go to school in the village of Nagari Koto Nan Tigo in Indonesia's West Sumatra province, November 14, 2012. Schoolchildren from around 46 families in the village are forced to cross the river every day because there is no bridge, villagers say.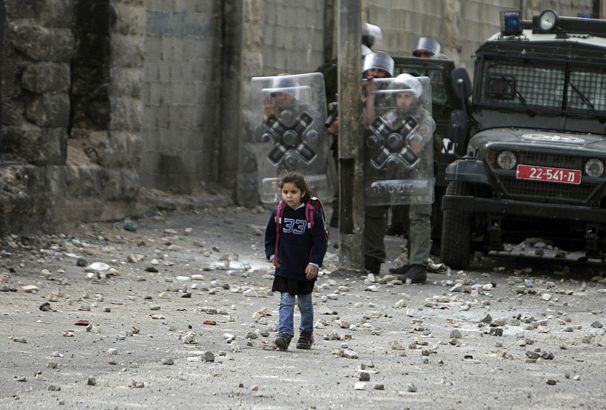 A Palestinian schoolgirl walks past Israeli border police officers on her way home from school during clashes between Israeli troops and Palestinian stone-throwers in the Shuafat refugee camp in the West Bank near Jerusalem, March 16, 2010.

REUTERS

/Ammar Awad