Germanwings crash: remains of all victims identified
Comments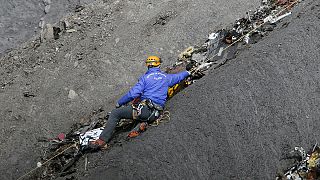 All of the human remains found at the Germanwings crash site in the French Alps have now been identified, according to the prosecutor in the case. It follows weeks of DNA tests.
The remains can now be released to relatives for burial.
The Germanwings Airbus A320 jet was en-route from Barcelona to Dusseldorf when it went down in March, killing all 150 people on board.
It is claimed that co-pilot Andreas Lubitz deliberately crashed the plane. He is suspected of putting the aircraft into a fatal descent after locking the pilot out of the cockpit.
Among the victims was a group of 16 teenagers and two teachers from a school in Germany. They were returning home after a week-long exchange trip.
Most of those onboard the plane were Spanish and German.