[As it happened] Tories' election win triggers rivals' resignations
Comments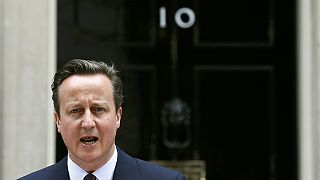 David Cameron's Conservatives won an unexpectedly big victory in the UK's general election, after nationalists took hold in Scotland.
It was predicted to be the tightest election in a generation, with pundits focusing their pre-vote attention on the make-up of any potential coalitions.
The Tories finished with 331 seats, just above the threshold for a majority, meaning they will govern alone.
Their victory sparked the resignations of leaders Ed Miliband (Labour), Nick Clegg (Lib Dems) and Nigel Farage (UKIP).
Labour failed to win key marginal constituencies in England and was virtually erased from Scotland, with the SNP winning 56 of 59 seats.
This is how the election results unfolded (the latest updates appear at the top):