UK election roundup - all you need to know about the results
Comments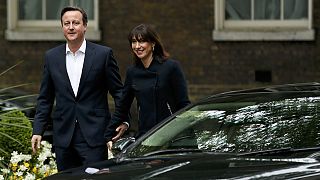 Here we take a look at the big stories from this exceptionally unpredictable general election.
Conservatives
Smashing all expectations the Conservatives secured an absolute majority in the Commons with 327 seats.
David Cameron kept his seat in Witney, Oxfordshire where he spoke to crowds saying it had been a "a very strong night", repeating his view of the Conservatives as a party of the "working person."
Labour
Ed Miliband resigned as party leader after Labour's hopes of breaking into government were dashed. With 26 seats fewer than in 2010, and just one Scottish MP, the party lost some of its big names including its Scottish leader Jim Murphy, election campaign co-ordinator Douglas Alexander, and former Chancellor Ed Balls.
"Britain needs a strong Labour party and now its time for someone else to take on the leadership," Miliband said.
Liberal Democrats
Nick Clegg stepped down from the leadership of the Liberal Democrats after the loss of 48 seats left his party the same size as the Ulster Unionists of northern Ireland (8 seats).
Among the Lib Dem MPs to lose their seats were three cabinet ministers – Energy Secretary Ed Davey, Business Secretary Vince Cable and Treasury Secretary Danny Alexander.
Scottish National Party
The SNP gained a historic and unprecedented result with Scotland coming out of the elections a near one-party state with the nationalists wiping out the competition taking 56 out of the 59 seats in Westminster.
Arriving at a Glasgow count the SNP leader Nicola Sturgeon said: "This is a watershed in the politics of this country and all the SNP candidates must now work to stand up for Scotland. Whatever happens, the Government must take heed of what has happened here."
UK Independence Party
Another leader to step down was Nigel Farage, whose failure to win a place in parliament left him little alternative following a pre-election promise. However Farage left open his options for a return by refusing to rule out applying for the job again in September.
Despite winning its first seat at a general election with former Conservative MP Douglas Carswell taking Clacton, Essex, it was a frustrating night for UKIP as party leader Farage and former Tory Mark Reckless both lost out to the Conservatives.
In his acceptance speech Carswell criticised the UK's first-past-the-post system, saying "Here in our part of Essex people voted for UKIP and they got UKIP. Yet across the country, about five million people will have either voted for UKIP or for the Green Party. Those five million people will be lucky to get a tiny handful of MPs in the House of Commons."
Opinion polls
One of the big questions of this election is "how did the opinion polls get it so wrong?". Months of polling have consistently show Labour and Conservatives neck and neck with little shift throughout the campaign but as exit polls were released late on Thursday night it emerged that Conservative support had been significantly overestimated.
Peter Kellner, president of YouGov, admitted that the polls had got it wrong saying: "What seems to have gone wrong is that people have said one thing and they did something else in the ballot box."
Phone polls and Online polls last night had identical average errors. This is not about online/offline but polling & voter behaviour

— Stephan Shakespeare (@StephanShaxper) Mayo 8, 2015
As the exit polls came out Lib Dem election chief Lord Ashdown told the BBC "If this exit poll is right I will publicly eat my hat." BBC presenter David Dimbleby has since asked Ashdown to follow through on his promise.
First-past-the-post voting
Another hot topic emerging from this election is the fairness of the UK's first-past-the-post voting system.
The winner-takes-all system means that the Scottish National Party, who gained 1.45 million votes have gained 56 seats while UKIP have won one seat despite amassing 3.36 million votes, making them the third biggest party in vote count.
George Galloway reported to police
Respect politician George Galloway, also known for appearing in the reality TV show Big Brother, has been reported to the police over claims that he broke electoral law by tweeting an exit poll before voting had finished.
An official in the Bradford West constituency said "We have reported a tweet by George Galloway to the police who are dealing with the issue."
Some of the best photos from this unpredictable general election. Follow our live coverage for all the latest news and results:

Posted by euronews on Friday, May 8, 2015