Iraqi army says it's still in control of oil refinery amid sustained attack by ISIL militants
Comments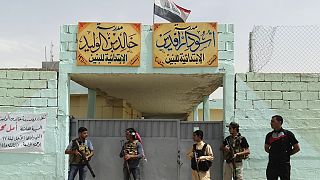 After heavy fighting against ISIL militants Iraqi forces say they are still in control of the the Baiji oil refinery near Tikrit.
Unverified video from social media purports to show the militants attacking the complex and breaching the security perimeter.
The Iraqi government says it started a counter-offensive in the western province of Anbar last week. Officials say the Islamic militants are attacking the Baiji refinery to draw attention away from Anbar.
The complex had been under siege for five months after the militants swept through Iraq last summer.
Officials said this latest attack, which started on Saturday, has been the most intensive to date.