'No breakthrough' in Moscow talks on Syria
Comments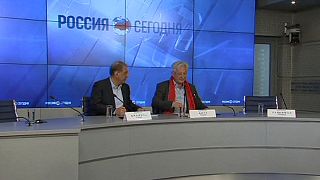 Round two of talks in Moscow to discuss the Syrian crisis resulted in no significant breakthroughs, reports suggest.
Hosts Russia – a key ally of Syrian President Bashar al-Assad – welcomed government representatives and some mainstream members of the Syrian opposition, for discussions ending in an agreement on a set of principles, but nothing concrete, it would seem.
Qadri Jamil, Syrian former government official, now with the opposition, said:
"We were under no illusions that the Moscow meeting would bring an end to the Syrian crisis. But the important thing is that we reached an understanding on a number of issues between the opposition and the regime," he said.
The Syrian National Coalition, made up of opponents of Assad, boycotted the discussions, which were apparently marred by animosity, with parties blaming each other for lack of progress.
Samir Aita, representative of the Syria Democratic Forum opposition group, said:
"How are we to bring other members of the opposition to the negotiating table? This document doesn't help build hope. On the contrary, it destroys it."
They apparently did agree on the need to fight terrorism and end foreign meddling, but disagreed with what this meant.
A four-year civil war continues to rage in Syria, with more than 220,000 people killed.