200 Yazidis released after 6 months in ISIL captivity
Comments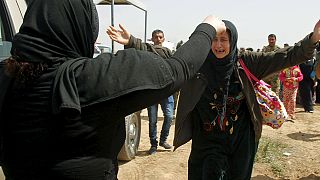 More than 200 Yazidis have been released after being abducted from around Mount Sinjar in Iraqi Kurdistan by the radical Islamic State movement (ISIL) who held the group captive for eight months.
The group of people released included elderly people and children who were greeted by their families in Himera southwest of Kirkuk and around 300 kilometers north of Baghdad.
Meanwhile relatives of a Yazidi commander who was arrested last Monday say he is still being held captive despite an agreement being reached for his release.
i
But the president of the Kurdistan region said his government was only willing to have soldiers fighting under the Kurdish flag and not the Yazidi one.