Sweden mourns death of prize-winning poet Tomas Transtromer
Comments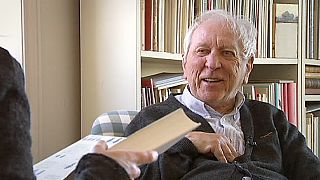 Sweden is mourning the death of one of its most famous literary figures, the Nobel Prize-winning poet Tomas Transtromer.
Members of the Nobel academy say the 83-year-old passed away after suffering a stroke.
He won the Nobel Prize for Literature in 2011, the first for the prize's homeland since 1974.
An earlier stroke in 1990 left Transtromer partially paralysed and he had difficulty speaking.
HIs poems have been variously described as surreal and lyrical.