Andreas Lubitz: Torn-up sick note and 'mystery illness' raise more questions about co-pilot
Comments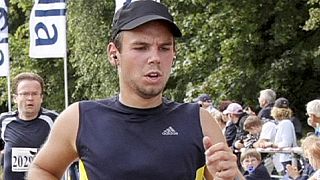 Torn up sick notes have been found showing that the Germanwings co-pilot who crashed a passenger plane into the French Alps killing all 150 people on board was suffering from an illness that should have grounded him on the day of the tragedy.
Andreas Lubitz apparently hid his condition from the airline.
Germanwings has stressed that a sick note for Tuesday was not submitted to the company.
Reportedly treated for severe depression in the past, it is not clear whether his latest health problems were mental or physical.
A hospital in Duesseldorf has confirmed that Lubitz visited to receive a diagnosis as recently as March 10 but said media reports he was treated there for depression were inaccurate.
Some firm facts are emerging.
Public Prosecutor Christoph Kumpa confirmed that among the destroyed documents discovered at the 27-year-old's homes, no suicide letter or any claim of responsibility had been found.
"There are no clues indicating a political or religious motive for the deed," Kumpa told reporters.
As the world's media continues to lay siege to his parents' home in Montabaur in western Germany, French press reports suggested Lubitz may have been obsessed with the Alps, having visited the area with his gliding school.