Tunisia faces 'war against terrorism', says President Essebsi
Comments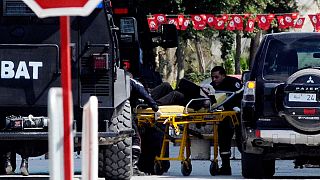 Tunisia is reeling from one of the worst attacks in the country's recent history after gunmen stormed the Bardo museum in Tunis killing at least twenty tourists and wounding many more.
Travellers from Italy, Germany, Poland and Spain were among the victims.
The identity of the two attackers who were killed in the counter terror operation is not yet known.
President Beji Caid Essebsi said that the country now faces a war against terrorism. While visiting the wounded he added, "this is a huge tragedy that has fallen on Tunisia, and there is no hope for these people, so Tunisia must stand strong against these militants and wipe them out."
The assault on such a high-profile tourist target is a blow for the country's economy, which relies heavily on European tourism.
Earlier the Prime Minister said the attack targeted the economy and called on all parties to unite in defence of the country.