Palestinian expectations low for Israeli elections
Comments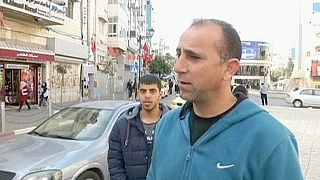 The Israeli elections come at a tough time for Palestinians with Israel withholding more than 100 million dollars in tax revenue as well as continued settlement building.
In Ramallah residents don't see their fortunes rising with a new government.
"All of them are Zionist parties and are competing with each other to confiscate Palestinian land, kill Palestinians and control the holy sites including Jerusalem," said Ali Salah, a resident of Ramallah.
Previously Palestinians had pinned their hopes on moderate parties coming to power, but despite changes in government many have lost faith in the peace process. Fawzi Barhoum, a spokesman for Hamas explained that, "anyone with good intentions would lose," adding "we witnessed all the parties that ran Israel's occupation over the years. All of them committed war crimes against the Palestinians and against humanity."
US-brokered peace talks have been stalled since last year, Ranin al-Nawajha, a resident of Gaza, hopes that there will be a move towards peace negotiations. But she added that she doesn't expect anything from the Israeli government or nation.
Palestinians are focused on lodging their first war crimes complaint to the ICC in just a matter of weeks, putting their hopes in the legal system rather than the ballot box.