Frenchman tries to smuggle Russian wife into EU in suitcase
Comments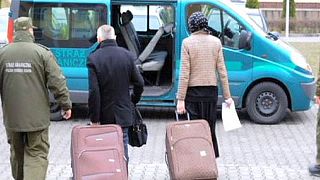 A Frenchman has tried to smuggle his Russian wife across Poland's border in a suitcase.
The couple was travelling in a train from Moscow to Nice with the wife hidden inside her husband's luggage.
She did not have entry clearance for the Schengen zone so was charged with illegal border crossing and deported.