Anger at huge 'anti-tsunami' sea walls in Japan
Comments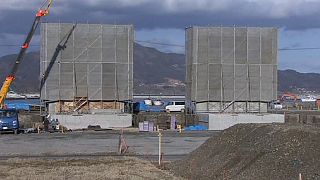 Japan is building a series of controversial concrete walls along parts of its northern coastline to protect against tsunamis.
Nearly 400 kilometres in length, they are to be as high as a five-storey building and 90 metres deep.
Local residents and politicians oppose the plan, described as "absurd".
They favour more "natural" measures involving tree-planting and using debris from the 2011 tsunami to build hilltops.
Reports also say the priority given to huge infrastructure projects has slowed the rebuilding of homes and communities devastated by the disaster.