Visiting Merkel reminds Japan to confront wartime past
Comments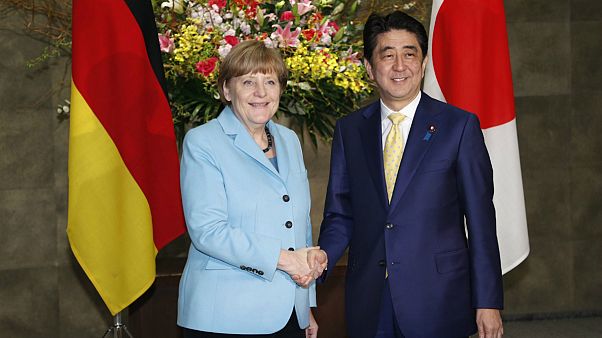 On her first visit to Japan in seven years, there was plenty for Germany's Angela Merkel to talk about with Prime Minister Shinzo Abe.
They discussed Ukraine and they have agreed to aim for an EU-Japan free trade pact by the end of the year.
And speaking from her own country's experience, the Chancellor politely reminded Tokyo of the need to confront its own wartime past.
"I did not come to Japan to give advice, to tell Japan what to do," she said.
"I can only say what Germany did. After the Second World War, there were discussions again and again, sometimes very hard discussions about how to deal with the past."
Merkel's words come as Abe prepares to make a statement later this year marking the 70th anniversary of Japan's defeat in World War Two, the legacy of which still plagues Tokyo's ties with China and South Korea.
At the start of her visit, the German Chancellor also met a humanoid robot at the National Museum of Emerging Science and Innovation in Tokyo.
Her two-day trip to Japan is part of Merkel's preparations to host the G7 summit in June.