Iran and Yemen sign aviation deal
Comments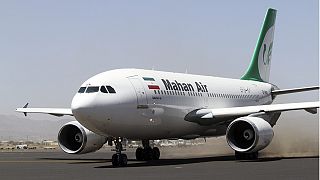 Iranian airline Mahan landed its first plane at Sanaa airport in Yemen on Sunday after the two countries signed a civil aviation deal allowing up to 14 flights a week in both directions.
The deal is a possible reflection of Tehran's support for the Shi'ite militia that now controls Yemen's capital.
Iranian Red Crescent workers arrived on Sunday's flight along with Red Crescent medical aid.
The Shi'ite Muslim Houthi militia seized Yemen's capital in September which eventually led President Abd-Rabbu Mansour Hadi to flee in February to the port city of Aden where he is seeking to set up a rival power centre.
Houthi leader Hamed Albokhiti said the flight agreement was to counter pressure from the United States and Saudi Arabia