Friend and fellow opposition figure reacts to murder of Boris Nemtsov
Comments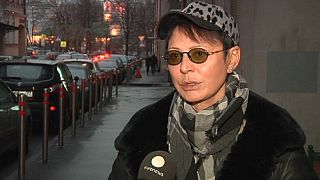 Euronews got reaction to the murder of Boris Nemtsov from another Russian opposition figure, Irina Khakamada.
A personal friend of Nemtsov, she worked with him in opposition and also in the government in the 90s.
"He was very emotional, very sincere, and often very radical," said Khakamada. "But he was always peaceful. He was even often accused of his readiness for compromise. This murder was done to be noticed."
And could this mark a turning point?
"The murder of Boris Nemtsov might absolutely bring about some big events by accident," said Khakamada. "Maybe not straight away. But things really could go either way."
Khakamada also described the murder as terrorism, just ahead of the anti-war rally that was due on Sunday.