Former Olympians in Rio for Games venue inspections and master classes
Comments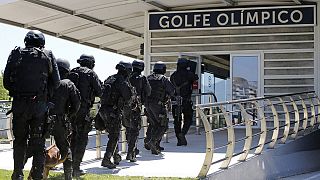 The International Olympic Committee has begun a week-long visit to Rio to inspect venues ahead of next year's summer games.
The delegation includes a number of former Olympians who will give track and field master-classes to several young Brazilian athletes.
Ukraine's six-time world pole vault champion Serhiy Bubka believes Brazil has unique ingredients which bode well for the games.
"I connected to Brazilian people, celebration of sport, celebration of Olympics, this is what Brazilian people can bring to the movement, can create the atmosphere which no-one can do the same," says Bubka.
Several other former Olympians will put on their tracksuits to give coaching in rowing, fencing and boxing.