Ghanaians protest over power cuts
Comments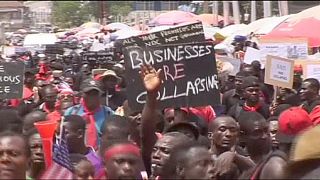 Hundreds of angry Ghanaians took fridges, tvs and other electrical goods out onto the streets of the capital in a protest against an ongoing power criss.
Lengthy outages , some lasting 24 hours are forcing hundreds of small business to close.
Despite an expanding economy there has been poor investment in Ghana's power infrastructure.
Inadequate water levels at the West African country's three hydro power facilities and the frequent breakdown of equipment at power plans are said to be the causes for demand outstripping supply.
.