Russian supply ship brings Valentine greetings to ISS
Comments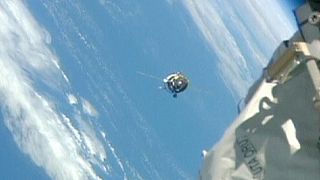 Russia's unmanned supply ship Progress has successfully docked with the International Space Station.
The new Progress was carrying more than three tons of food, fuel and supplies to ISS, including propellant, oxygen, water and spare parts .
The six crew members on board the ISS have also been brought caviar, mayonnaise and late Valentine cards for some.
The mission marked the 58th flight of a Russian Progress supply vessel to the International Space Station since 2000.