Danish police reveal suspected Copenhagen gunman had a record of violence
Comments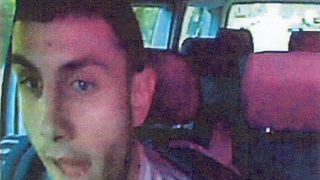 Danish police have launched an extensive operation in the capital Copenhagen, following the weekend shootings at an internet cafe and a synagogue. Several people have been arrested.
Denmark's intelligence service is investigating whether both incidents in which two people were killed were copies of last month's shootings in Paris.
Police earlier shot dead the presumed gunman – a 22-year-old – in an exchange of gunfire at an address they were monitoring. The suspect is said to have been known to them and had a violent criminal record. Danish media has widely reported the gunman to be Omar Abdel Hamid El-Hussein, but the police have declined to comment.
The first shooting took place on Saturday at a cafe which was hosting a free-speech event with Swedish artist Lars Vilks who has received death threats for depicting the head of the prophet Mohammad on a dog. Witnesses said the gunman fired up to 40 shots before fleeing the scene. One man was killed and three police officers were injured. The suspect later opened fire outside a synagogue killing a security guard and wounding two more police officers.
On Sunday night flowers were left as a tribute to the victims. The US has joined others countries in condemning the attacks which the Danish prime minister has described as 'a cynical act or terror'.