Russian mother charged with treason released ahead of trial, says lawyer
Comments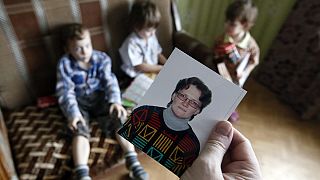 A Russian mother-of-seven accused of treason has been released from custody after a petition from almost 20,000 supporters was presented to the Russian President Vladimir Putin, according to her lawyer.
The woman, 37-year-old Svetlana Davydova, is accused of phoning the Ukrainian embassy to warn that Russian soldiers, in civilian clothes, may be heading to east Ukraine.
She was taken from her house in Vyazyma some 250km west of Moscow on January 21. She was at home looking after her two-month-old baby girl at the time.
Davydova was released from her detention centre on the condition she does not leave Moscow ahead of trial. If convicted she faces up to 20 years in jail.