Ethnic Serb politician is sacked after remarks trigger unrest in Kosovo
Comments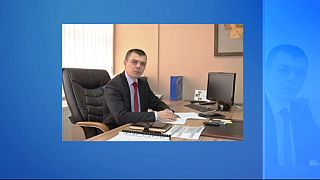 Kosovo has sacked one of its government ministers after he described Kosovo Albanians as savages when they protested at Serb pilgrims marking Orthodox Christmas in January..
Aleksandar Jablanovic's remarks triggered the worst unrest Kosovo has seen in the seven years since proclaiming itself an independent state.
Jablanovic who is himself an ethnic Serb, has since apologised for his remarks, but also said following his sacking that his Serb List party will decide on its position within the ruling coalition within the next few days.
Kosovo's coalition commands enough seats in parliament to survive a Serb withdrawal, but the constitution requires at least one cabinet minister to be from the Serb minority.