S&P cuts Russia credit rating to 'junk status'
Comments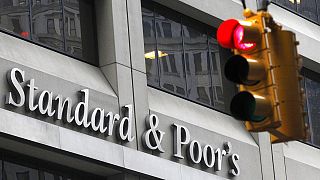 Ratings agency Stand and Poor's has downgraded the outlook for Russia's sovereign credit rating to junk status. For the first time in a decade that's below investment grade.
That could not only harm Russia's image among investors but push up its borrowing costs.
Warning of difficult times ahead for Russia's economy, S&P said it had cut the rating from BBB- to BB+ and that Russia's economic growth prospects, hit by low oil prices and Western sanctions over the Ukraine crisis, had worsened.
The US and EU have threatened more sanctions following renewed violence in Ukraine, although Moscow blames that on Kyiv.