French aid worker freed in Central African Republic
Comments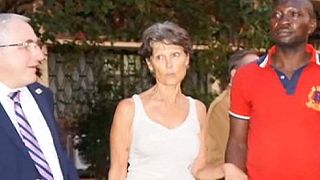 A French aid worker abducted last Monday in the Central African Republic has been freed.
Claudia Priest, who is 67, worked for a charity providing health and education to rural villages.
She was released along with another humanitarian worker seized with her in the capital Bangui by mainly Christian anti-Balaka militia. They were formed to fight Muslim Seleka rebels who took power for 10 months in 2013.
News of the aid worker's release was
announced by the French foreign minister Laurent Fabius, who thanked the government and religious authorities of the Central African Republic.
But no details were given of the circumstances surrounding the release.