Tight security for burial of Cherif Kouachi in Gennevilliers
Comments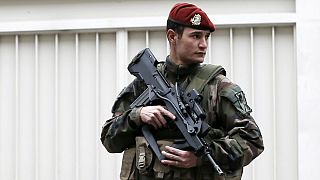 A cemetery in a Paris suburb is the final resting place of one of the two brothers who launched the deadly attack on the offices of the magazine, Charlie Hebdo.
Cherif Kouachi was buried in an unmarked grave in the cemetery of Gennevilliers, his home town.
The burial took place amid tight security. No relatives were present. Earlier in the week his brother, Said was laid to rest in the town of Rheims. Initially the mayor had wanted to refuse the burial but French law dictates residents have a right to a burial in their home town.
The Mosque in Gennevilliers refused to conduct Cherif Kouachi's final rites within its walls for fear of angering members of the community. Reaction was mixed to the burial among the residents.
"Even though he did what he did, we should show a little humanity. Let's bury him and not talk about it anymore. I saw a debate on Facebook, with comments such as 'I don't want a terrorist in my town', but he is just a man who unfortunately, took the wrong path," said one man.
Almost 15,000 extra police and troops have been deployed across France since the two attacks. There has been no details of plans to bury Amedy Coulibaly who killed four hostages in the kosher supermarket in Paris.
Nine of the 12 people detained on Thursday night have been held in custody for a further 48 hours, according to a judicial source.