Freedom beckons for Mubarak as Egyptian court demands retrial in embezzlement case
Comments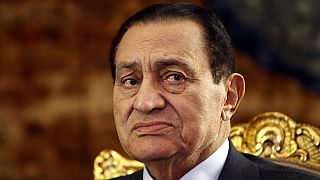 An Egyptian court has ordered a retrial in the only outstanding conviction against former President Hosni Mubarak.
He was found guilty in May of stealing public money to renovate several private residences, and sentenced to three years in jail, which he has been serving in a military hospital.
The retrial means he may walk free, as there are no other convictions against him, although the authorities say he will remain in custody until the retrial.
It is the latest legal victory for the former strongman. In November a court found him not guilty of conspiring to kill protesters during the 2011 unrest that toppled him, and two corruption cases.