UK Ebola nurse Pauline Cafferkey 'critically ill' in London hospital
Comments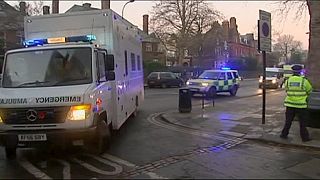 Fears are growing for a British nurse being treated for Ebola in London after hospital officials said her condition had deteriorated and she is now critically ill.
Pauline Cafferkey, 39, who had been working with Ebola patients in Sierra Leone, has been given blood plasma from a survivor and an experimental anti-viral drug by the Royal Free Hospital.
She was diagnosed with Ebola on Monday after returning to Britain late on Sunday.
Cafferkey is the first person to have been diagnosed with Ebola on British soil.
On Wednesday, the hospital had said she was sitting up in bed, talking and reading. But a doctor treating the nurse warned at the time that the course of the disease could be unpredictable.