UK Ebola patient Pauline Cafferkey arrives in London for treatment
Comments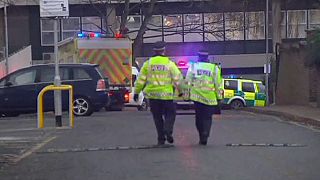 The UK's first Ebola patient Pauline Cafferkey has been transfered from Glasgow, Scotland to a hospital around 600 kilometers away in London for specialist treatment.
She had been working as a volunteer health worker in Sierra Leone. She was diagnosed in Scotland after returning from West Africa.
A moving diary by Pauline Cafferkey, the Scottish nurse diagnosed with #Ebolahttp://t.co/92Vgdvwg2D

— Karla Adam (@karlaadam) December 30, 2014
British Health Secretary Jeremy Hunt has led a meeting of the government's emergency response committee following Cafferkey's diagnosis.
"The UK Government is doing absolutely everything it needs to keep the British public safe," said Hunt. "I am satisfied having done that the procedures, the protocol, the things we have been practising for months and months have now kicked in."
Another British nurse, William Pooley, was diagnosed with Ebola while working in Sierra Leone. He was treated at this same unit at London's Royal Free Hospital and got the all-clear in September following treatment.