Sony Pictures u-turns and will now release 'The Interview'
Comments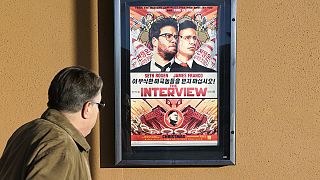 Sony Pictures has reversed its decision to pull the film about a fictional plot to kill North Korean leader Kim Jong Un.
'The Interview' will now play in more than 200 US cinemas from Christmas Day.
Its release was cancelled last week following a massive cyber attack on Sony Pictures blamed on North Korea supposedly in retaliation for producing the film.
The u-turn led many moviegoers to turn up at theatres to get tickets ahead of time.
"One, it seems like a funny movie, and two, I want to make a statement that, you know we can't let people push us around," said Spencer James, a resident of Ashburn, Virginia.
Another film lover Shawn Dake said:"I think it's pretty exciting, and I think it's going to be kinda crazy to see what's going to happen afterwards, politically and in today's world, the society and everybody living around here."
Sony pulled the film following further threats against multiplexes that were due to screen the comedy.
Major US cinema chains have yet to reconfirm whether they will now show the film.
But independent movie houses say they'll step up security around the screenings.
North Korea denies it was behind the cyber attack on Sony Pictures.But officials have denounced 'The Interview' as an act of war.