Sony to release "The Interview" in some US cinemas
Comments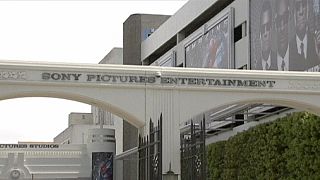 Sony Pictures has done a U turn and says it will release "The Interview" in some US cinemas in time for Christmas.
The comedy film about a plot to assassinate the North Korean leader saw its launch cancelled last week after a major cyber attack and threats against US cinema-goers.
The US blamed North Korea for the hacking which leaked sensitive data and unreleased film material. North Korea has denied any involvement.
President Obama who had earlier criticised Sony, has praised it's change of heart.
Meanwhile the publicity will have done no harm to "The Interview's" chances of making it big at the box office.