Greenpeace leader testifies in Nazca case
Comments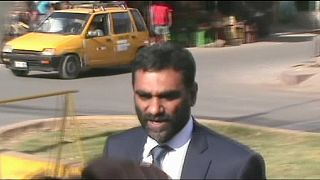 Executive Director of Greenpeace, Kumi Naidoo, has testified in the Nazca case.
A member of the organisation is accused of being involved in a stunt that purportedly damaged Peru's world-famous Nazca lines.
Located in the desert in the south of the country, the centuries-old site was allegedly damaged by footprints in December 2014. Peruvian authorities claim activists are to blame.