Debate over how far the US and Cuba should go in warming relations
Comments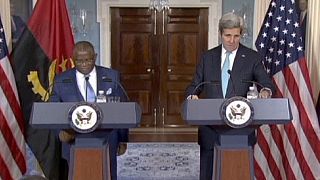 With the first step taken by Cuba and the US in rolling back decades of mistrust and animosity, the big question is how far will they go?
The Cuban President, Raul Castro, on announcing the plan to restore diplomatic relations, called for a speedy end to the embargo that has restricted Cuba's development. The embargo, as much as Marxist ideology, pushed it into the arms of America's enemies. But overturning the embargo faces a major hurdle, as it will require Congressional approval.
The White House appears keen to push things along, especially Secretary of State John Kerry.
"In January, as part of the president's directive to discuss moving toward re-establishing
diplomatic relations, Assistant Secretary for Western Hemisphere Roberta Jacobson
will travel to Cuba to lead the U.S. delegation in the next round of US-Cuba migration talks.
And I look forward, at the right time, to being the first Secretary of State in 60 years to visit Cuba," he announced in Washington.
With a lifting of the embargo the limited tourism already allowed could expand. The White House may calculate that an influx of tourists, their money, and mindsets could be an example of "soft power" bringing change where sabre-rattling has failed.