Cuba and America exchange prisoners in the first visible sign of the warming in relations
Comments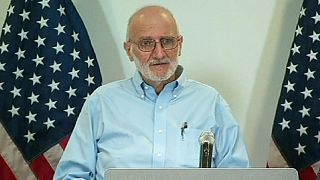 The warming of relations between America and Cuba produced its first tangible results with the homecoming to Havana of the final three members of the intelligence group the Cuban Five, held prisoner since their arrest and trial in Florida in 1998.
It was an emotional reunion for the men, widely known as heroes in Cuba and honoured in billboards and state media. The other two members of the Cuban Five returned last year, and this February.
Going in the other direction was American contract worker Alan Gross who was arrested
in Cuba five years ago, and an unidentified spy.
Gross said most Cubans he had met were "incredibly kind, generous and talented", and he praised President Barack Obama's policy shift as a "game-changer".
"Five-and-a-half decades of history show us that such belligerence inhibits better judgement. Two wrongs never make a right. I truly hope that we can now get beyond these mutually belligerent policies and I was very happy to hear what the president had to say today," he said, between deep breaths of relief.
The release came just hours before Obama announced America and Cuba were restoring diplomatic relations.