Polish drama Ida sweeps the board at European Film Awards in Riga
Comments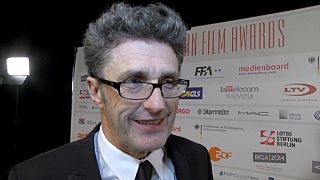 The big winner at this year's European Film Awards was Polish drama Ida which beat Leviathan, Nymphomaniac and Winter Sleep to get best film. The picture took five awards in total and now looks likely to be a strong contender for the best foreign language Oscar.
Pawlikowski's black-and-white shot film follows Ida, a young woman who is about to take her holy orders to become a nun. When her aunt informs her that she is in fact Jewish, the two embark on a voyage of discovery of each other and their past.
Paweł Pawlikowski, who also won the award for best director, was taken aback by the extent of the film's success.
"Five awards, it was great, I didn t expect it" he said, adding "It was a film that was a bit brave and difficult. Black and white and camera doesn' t move and actors are not known outside Poland. So it's great that a film which doesn t look promising suddenly seems to be doing well."
More than 3,000 members of the European Film Academy – filmmakers from across Europe – voted for this year's European Film Awards which were held in the Latvian capital Riga. Twenty awards were given in total.
Marion Cotillard, who was absent, won best actress for Two Days, One Night. Timothy Spall took best actor for Mike Leigh's film Mr Turner.
"It is always challenging working with Mike, in a good way, because he asks you to contribute and co-create the character with you, " Spall said.
Euronews correspondent Efi Koutsokosta in Riga said:" as well as the contemporary European directors who were awarded here at the national opera of Latvia, there were also two other people recognised: the representative of the new wave movement of the 60 s Agnes Vardas and the British director Steve Mc Queen for his contribution to International Cinema."