American hostage Luke Somers killed in failed rescue attempt says sister
Comments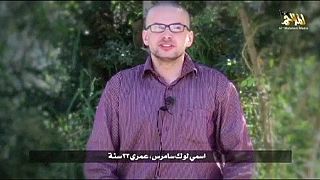 The sister of an American photojournalist held by Al Qaeda militants in Yemen says he has been killed in a failed rescue attempt.
Thirty three-year-old Luke Somers was kidnapped in sept 2013.
His sister Lucy Somers said she had been told about his death by FBI agents.
At the same time, Yemen's Defence Ministry issued a statement saying it had freed an American hostage early on Saturday and killed 10 Al Qaeda militants holding him. It said the operation took place in the Wadi Abdan Al Daqqar region of Shabwa Province in the southern part of the country.
It is not clear if the two cases are related.