Thailand's king cancels birthday appearance on health grounds
Comments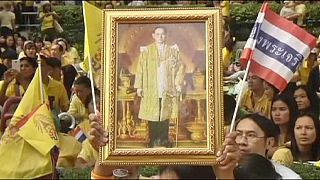 The King of Thailand has cancelled a public appearance for his 87th birthday on the advice of doctors.
King Bhumibol Adulyadej has spent time in hospital recently including for an operation to remove his gall bladder.
Thousands of people had turned out outside the royal palace in the capital Bangkok in the hope of seeing him. However many seemed happy just to be there,
One well-wisher said: "It doesn't matter whether he is appearing in front of a public audience or not. I'm just happy that I am here to show my loyalty to him. I'm happy no matter where he is."
Despite the country still being under martial law since the army ousted the government in May, events are being held across Thailand.