Israel to vote on March 17 in early poll amid Netanyahu government crisis
Comments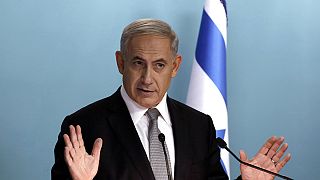 Israelis will head back to the polls on March 17 in early elections triggered by a crisis in the coalition government.
Having only taken office last year, it has been unravelling over a range of issues including
right-wing Prime Minister Benjamin Netanyahu's backing for a contentious bill that would define Israel as the Jewish nation-state.
He has sacked justice minister Tzipi Livni and finance minister Yair Lapid, both centrists, accusing them of organising a putsch.
Netanyahu could be returned to office with a more hardline coalition.
Yossi Krothamer, a resident of the West Bank settlement of Efrat, disagrees with the early elections which he says will waste money.
But he believes the poll will be good for Netanyahu.
"We will have a stronger government, more right-wing, stronger, religious," he said.
That prospect is welcomed by Israelis supportive of nationalist, pro-settler ministers.
"I think the best way for Israel is to have Mr Netanyahu, Mr Lieberman (Foreign Minister) and Mr Bennett (Economy Minister). They are really three great men," said Terry Fag , a resident of the Israeli city of Netanya.
A new mandate, which opinion polls predict for Netanyahu, could give him more leeway domestically to pursue his expansionist settlement policies on occupied land Palestinians seek for a state.