Netanyahu sacks ministers paving way for early Israeli elections
Comments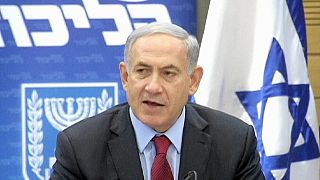 Israel looks to be heading for early elections after Prime Minister Benjamin Netanyahu sacked two senior ministers from his coalition government.
He said he would not tolerate any opposition to his policies from within his own administration.
Finance Minister Yair Lapid is ousted after a public showdown.
The leader of the centrist Yesh Atid party, Netanyahu's largest coalition partner, had vehemently opposed a bill to define Israel as the Jewish nation-state.
There were also clashes over tax and defence policies.
The other figure to be sacked is
Justice Minister Tzipi Livni, leader of Hatnuah another centrist party and an ex-foreign minister.
She has criticised what she calls "dubious reasons" for potential early elections, saying they would be between "an Israeli or Zionist camp and extreme and dangerous parties".
With the coalition now in tatters an early vote looks certain.